■

HAS Designworks is the 「Korea Design Center」 of HASCO Vision Technology, the largest automotive lamp company in China.

■

HAS Designworks was established in October, 2016 to research, design and develop automotive lamps.

■

HAS Designworks strives to provide satisfaction to its customers and to give hope to its employees through the motto of 'Solid Technological Power' and 'Transparent Management'.

■

HAS Designworks will expand business not only to include automotive lamps but also to produce other automotive related parts.
■

We research, design, and develop automotive lamps.

■

We are in partnership with GM Global and will continue to expand our corporation.

■

We want to benefit society through our automotive lamp business.

■

We want to become a company that returns profits to society, giving back to our customers.
Symbol Mark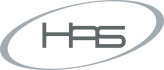 The symbol HAS is an abbreviation of Hankyung Auto System and symbolizes a vehicle's manual transmission.

The circle bordering HAS letters symbolizes mechanical movement, indicating that HAS Designworks is a global company. The transmission, which is a dynamic circular and speed-adjusting device, stably balances the symbol.
Logo type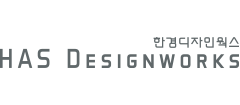 Signature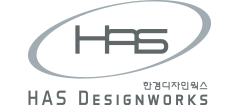 Color System
The color of the symbol is gray because it represents the solidity of metal along with a stable and reliable production site.

HAS Light Gray
C22 M11 Y110 K22 / R160 G172 B178 / PANTONE Cool Gray6

HAS Dark Gray
C28 M16 Y18 K58 / R96 G104 B106 / PANTONE Cool Gray10
■

韩京Designworks是中国最大规模的汽车灯公司'华域视觉科技(上海)有限公司'的韩国设计中心。

■

韩京Designworks是以2016年10月,汽车灯的研究和设计为目的成立的。

■

韩京Designworks以'确保坚定的技术力'和'透明的经营'为格言,我们将为了'顾客的满足'和 '给员工希望'而尽最大努力。

■

韩京Designworks从汽车灯设计开始,汽车用照明制品及相关零部件的生产也将扩展到事业领域。

■

韩京Designworks想成为把收益回报给社会的企业。